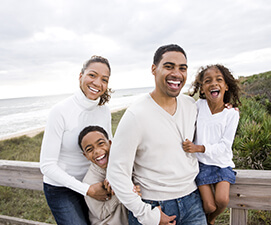 Welcome to the office of Edward B. Miller, DDS. Our dentist has a very gentle hand and our dental team is very hard working. Our friendly dentist and team are here to help you and your family reach the healthy, beautiful smiles you desire. We love getting to know new patients and enjoy the relationships we have with our current patients. They are our dental family and we treat them as such. We work as a team to ensure your comfort when you visit our office. In addition to English, our dental team can accommodate the needs of Spanish speaking patients.
Our dental office is laid back, welcoming, and pleasant. We use the latest in dental technologies and techniques to give you the best dental care possible. We use digital X-rays, which use less radiation than traditional X-rays. They also allow our dentist to zoom into the X-ray image and enhance it, which means a clearer image.
For 12 years, our dentist has happily provided dental care in Duncanville, Texas, as well as the neighboring communities of DeSoto, Cedar Hill, Arlington, Grand Prairie, Dallas, Red Oak, Waxahachie, and Midlothian, Texas. We invite you to contact our dental office today to learn more about us and to schedule your next visit.